Branding of
400 SIM-card х 1€
400€
(if necessary)
Branding of package
400psc х 2€
800€
(if necessary)
Starting balance of administrative panel
500€
Activation of administrative panel with unlimited
number of rate plans
4 000€
Total ofstart case is starting from
7 700€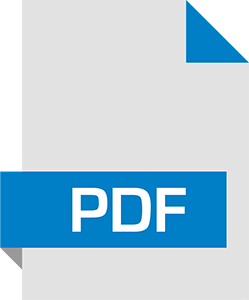 Internet / CallThru и IOT
This business pattern is suitable for medium and big companies that use their own ATS for connection between employees and branches. If you use this pattern, we will provide you with a control panel (billing) with on-line statistics, ability to create your own rate-plans and mechanisms of payment settlements with your customers. With implementation of this pattern, you are able to use our resources according to our prices, and you will have an opportunity to use your traffic and integrate your resources with SIM-cards (convergence). It is particularly topical for companies that have established infrastructure and office ATS.
• Offers innovative price policy and its own service packages
• Make your own billing, based on our platform
• Unlike reseller, may compete with HNO in terms of pricing policy
• Main goal is to differentiate your services.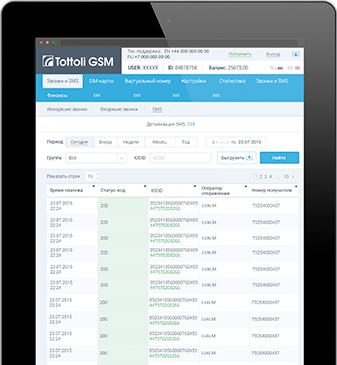 Requirements
Minimum order 400 SIM-card
Minimum balance 200€
Starting balance of administrative panel 500€
Activation of administrative panel with 3 rate plans 4 000€
Convenience and contro
The dealer gets white SIM or branded product (optional)
Control panel with on-line statistics and geo-location
Ability to use USSD, SMS, DATA
Your own customer support
Payment acceptance system on dealer's side
Creation of your own rate plans with the possibility of Tottoli GSM billing system
Ability to control routing and to open or close different call directions
Name of GSM network – any

Customization of tarrifs according to the special requirements of target group

Provision of integration patterns (unification of GSM and SIP formats, introduction of cloud services)

Offering of niche product (tariffs for immigrants, tourists, students, etc)

Setting up of alert messages about work shifts, individual notifications of salary crediting on a credit card, access to corporate wap-portal
Cost of a SIM-card:
Production
from 400 up to 1000 -
8€/SIM
Production
from 1000 -
6,5€/SIM
Additional expenses on SIM servicing:
MSRN - CallBack 0,075€
incoming calls 0,075€
CallThru 0€
USSD - FREE
Internet
CallThru и IOT
SMS

Operator's commission
0,02€/min

Large companies with extensive network of branches, including foreign departments(banks, IT-companies, service centers, HR-companies)

System integrators

Companies offering fixed connection services.

Walt Disney Internet Group launched its own MVNO in June 2006 on the basis of two British operators: DMobile and O2. Today the company works on Japanese and USA markets. Disney Mobile offer includes several family applications that help parents to control mobile devices of their children. Such applications allow parents to set up expenses limits and decide when the phone can be used. Special search service allow parents to use GPS in order to find the mobile device of their child.

Lycamobile, established in 2006, is the optimal solution for those who want to make calls to his/her homeland. Low cost of international calls and high quality of connection have attracted more than 14 millions of subscribers from 19 countries.at the beginning this MVNO has been designed for diaspora in Europe, but Lycamobile has become an international brand during the short period of time, and now it has become a synonym of affordable mobile connection for calling your relatives overseas at a minimal price.